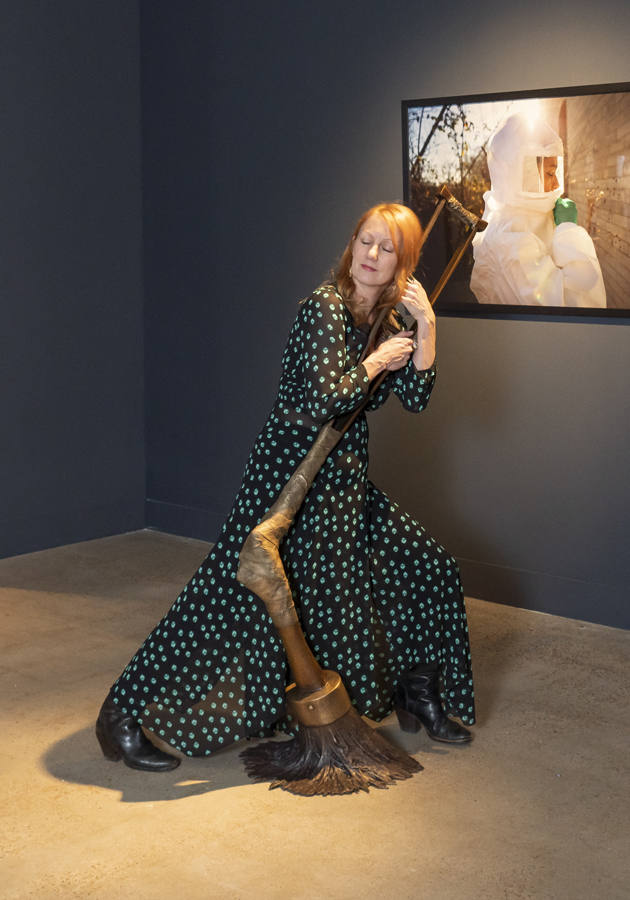 Image by Scott David Gordon
ALYSSA TAYLOR WENDT (b. 1969, New York City) is a multidisciplinary artist, filmmaker and curator that works in Austin, Texas and Detroit, Michigan. Her recent projects reference themes of ritual, animism, monuments, mysticism, the primordial, architecture and the palimpsestial nature of history using video, sculpture, staged photographs, sound and performance. Her work provokes questions in the viewer with dark and cinematic aesthetics. She earned her BA from NYU and an MFA from Bard College. 
Transplanted to Texas from New York City, she has shown in numerous national and international exhibitions including: Women and Their Work, Austin (2015); Co-Lab Projects, Austin (2012, 2010); Vox Populi Gallery, Philadelphia (2011); and Lademoen Kunstnerverkstede Babel Gallery, Norway (2009). Her work has been included in group exhibitions at Monte Vista Projects, Los Angeles (2018); Wassaic Project, New York (2018); DEMO Gallery, Austin (2017); Third Man Records, Detroit (2016); Northern-Southern Gallery, Austin (2015); Southern Exposure, San Francisco (2014); New Museum for Contemporary Art, New York (2011); and Miami Art Basel (2008), among others. She has performed at The Museum of Art and Design, New York (2013); Fusebox Festival, Austin (2012); and NuMu Arts Center, Brooklyn (2010). She is also a recipient of numerous awards, including the International Istanbul Film Festival Award (2018) and the City of Austin Cultural Council Grant (2015-2018), and has held residencies at the School of Visual Arts, New York (2012); NES, Skagastrond, Iceland (2009); and Lademoen Kunstnerverkstede, Trondheim, Norway (2009).
She recently completed and exhibited her opus multi-channel video work HAINT for exhibition the Visual Arts Center at UT and curated a group show this past fall for Big Medium Gallery in East Austin about inherited memory that included an excerpt from her latest video work-in-progress TMI.